What you need to know
Everything you need to know about coming to Quebec and studying French with us.
Scroll down to find out:
Preparing in advance
Preparing to move to Quebec.
International Students
Study permits for International (including American) students
Financial Info
Financial information for the Language and Immersion programs.
School Comparison
See how we compare to other French Language schools.
I'M READY TO APPLY!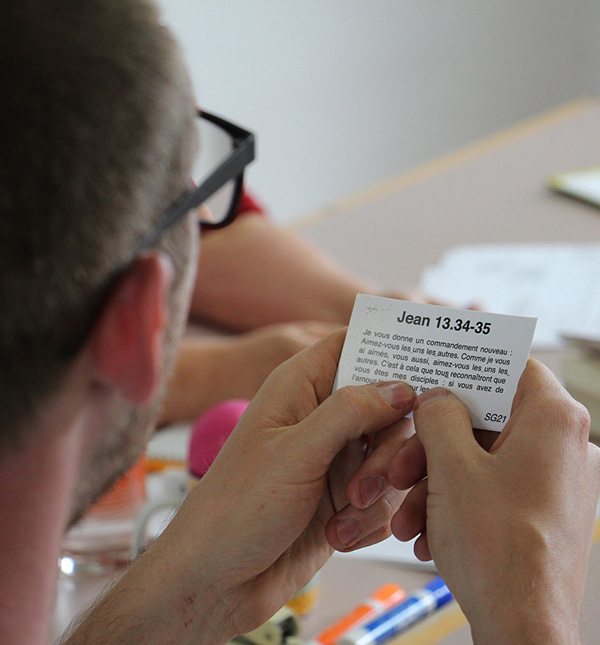 Preparing for classes
Learning French is a real challenge. Here are some ways to help you prepare:
Get a head start! Try to take some French before coming. Community courses, online sites or apps are great resources to get started and will help when you first arrive and start classes.
Review English grammar. A good understanding of grammar is essential to learning French.
It's not about grades. Set aside all preconceived notions about good grades and classroom competition and simply seek to learn as much as possible. Going back to the classroom later in life is challenging but a positive attitude works wonders.
Prepare to immerse yourself.  The more you and your family dive completely into French and "abstain" from English books, media and conversation, the more French you will learn and the faster you will be able to communicate.
Customs and Insurance
Canadian Customs – For those moving to Quebec from the United States, the Canadian government may require a refundable cash deposit on household furniture, appliances and vehicles brought into Canada by students, so come prepared with a detailed list. The amount required varies with the value of your belongings. You can obtain information concerning current customs regulations by calling or writing your nearest Canadian embassy or by visiting the Canadian Border Services Agency website.
Medical Insurance – Make sure that your medical insurance policy will cover you in Quebec. In the event of hospitalization, you will be required to pay all services up front and then apply for reimbursement from your insurance company afterward. It is possible to purchase medical insurance from a local company, www.rsatravelinsurance.com, located in Sherbrooke.
Automobile Insurance – If you are bringing a vehicle with you, check to make sure that your insurance will cover you while in Quebec.
Preparing to Move to Quebec
Send in your application as soon as possible to reserve your spot and start preparing for your move. We suggest that you send your application in March/April for the fall session and by July/August for the winter session.
Housing – We have 2 and 3 bedroom apartments that are rented on a first come first served basis.All apartments are furnished (including appliances) and laundry facilities are provided. There are also many housing options nearby in Sherbrooke and the surrounding area that we can help you find. *Please note that, for off-campus housing, most property owners require that a 12-month lease be signed. It is also not always possible to find furnished apartments off campus.
Clothing – Bring warm clothes! A good winter coat and even a couple of pairs of long underwear will be welcome from December through March. If you have winter sports equipment such as ice-skates, snowshoes, or skis, there are many opportunities to use them here. Bicycles are not practical from November through the end of March.
Transportation – Public transportation are readily available throughout the area but the campus is located on the edge of the city, several blocks from the nearest bus stop. Cars are practical for those living off campus. Snow tires are required by law December – March due to the amount of snowfall and hills in the region. You might want to bring a snow shovel too!
Food and other shopping – Virtually everything to which you are accustomed in the United States or in other parts of Canada are available here, generally at slightly higher prices.
We recommend that you move to Sherbrooke at least one week before classes start for time to get settled and adjusted before classes start. Please let us know when you are coming as well as the kind of apartment you will be requiring so that we can make arrangements before you arrive.
Education for children
Public schools are available both in English and in French, with special classes available to help English children learn French.
Ideally, children should be registered in mid-August because school begins during the last week of August. It is essential to have official birth certificates for your children, as well as previous school records. Birth certificates must have your names on them as the parents. Non-Canadian children will also need to have immigration documents from both the Quebec and Canadian governments. The procedure for obtaining them should be started well in advance. We will help you through this whole process once we receive your application papers.
How Long to Stay
The speed at which a person learns a language depends on a number of factors that vary from one person to the next.  These factors include such things as language learning aptitude, previous language learning experience, personal motivation, age and family status.
The level of proficiency you require will depend on your intended use of the French language.  In order to be able to preach or teach in French, most students should plan on completing at least the advanced level, and possibly even the immersion level.
Students normally progress through two levels during a ten month period, during the fall and winter semesters.  The spring semester is a conversation course intended to strengthen the proficiency attained during the previous semester(s).
Beginner level students should anticipate investing three semesters, in addition to the spring semester, if they desire to complete the advanced level of the program.
All non-Canadian residents wishing to study in Quebec for more than six months must be authorized to do so by Quebec's Ministère des Relations avec les citoyens et de l'Immigration.  This authorization is given in the form of a Quebec Certificate of Acceptance (C.A.Q.).  This certificate must be obtained before Citizenship and Immigration Canada can issue a Study Permit.  School age children (except those in kindergarten) also require C.A.Q.s and Study Permits. Authorization can be obtained only for full-time studies at a recognized teaching establishment.  A C.A.Q. is valid only for the establishment for which it is issued.  Therefore, it is necessary to have received your notice of admission from the school before proceeding in applying for a C.A.Q.. In addition, you must prove that your financial needs will be taken care of  while you are here. An official letter from your mission agency or bank is sufficient.  You will need two original copies.  After filling out the application form, if you are an American, send it and all the necessary papers to the Quebec Immigration Office in Sherbrooke.  If you are from outside the U.S., send your papers to the Quebec Immigration Office nearest you.
A person holding a C.A.Q. cannot work for remuneration, except as part of his study program.  Since foreign students are not covered by Quebec's health insurance plan, they must take out private insurance.
Quebec Certificate of Acceptance
You can find all the information, including the necessary forms to apply for a C.A.Q., at the website 
www.immigration-quebec.gouv.qc.ca/en/immigrate-settle/students/index.html
.  (
N.B. if you are not able to access this website, please contact us and we will be happy to send you the required documents
.)Please be sure to identify which option applies to you (pages 3 and 4) and follow all of the instructions that are indicated for that option as well as the general instructions.
If you would like the staff at Parole de Vie to check on their file with Quebec Immigration, due to Canadian privacy laws, you must fill out an authorization form for each applicant. This authorization form is available as a PDF document at http://www.immigration-quebec.gouv.qc.ca/en/immigrate-settle/students/obtaining-authorizations/index.html.
Go to Step 2, towards the bottom where is says "IMPORTANT'. Click on the link Authorization to release personal information, print and fill out one copy for each member of your family who is applying. Under part 2, for the name write "Bricault-Plante, Mariette – Parole de Vie Quebec" For the Address write "1175 ch. Thomas-Woodward, Sherbrooke, QC J1M 0B4". Be sure to include the appropriate form with each of your applications.
Obtaining a Study Permit
Since a Study Permit from the Canadian government is also required, please consult the Citizenship and Immigration Canada website  
www.cic.gc.ca/english/study/index.asp
 for more information.
American citizens can obtain their student visas at the border.  When entering Canada, they must present the following: passport, Certificate of Acceptance to Quebec, a letter of acceptance from Parole de Vie, letters of acceptance from the schools where their children will be studying, proof of financial support for their stay in Canada and the required fees.
If you do not have a Certificate of Acceptance for Quebec (CAQ) when you arrive at the border, you may be refused entry to Canada.  If that happens, you can enter Canada with a visitor's permit but will have to return to the border a second time to obtain your student visa once you have received your CAQ.
Other foreign students not from the United States normally have to apply for their Study Permit from within their own country of citizenship. Please note that this means that you should check the box next to "Port of Entry" for question #11 on the Application for a Quebec Acceptance Certificate.
If you come from a country other than the United States, you must go to the Canadian embassy in your country to obtain your student visa.  All documents must be in order before doing so.
If within one week of your planned arrival at Parole de Vie you have still not received your CAQ, please contact the school and we will advise you as how to proceed. It may be better to delay your arrival by a couple of days than to arrive at the border without your CAQ.
FRENCH LANGUAGE SCHOOL
FINANCIAL INFORMATION
Note: All prices listed in this document are calculated in Canadian currency and are subject to change without notice.
TUITION COSTS  (2019-2020)
A $80 Canadian non-refundable application fee, per person, ($180 for foreign students who need a visa) is required when applying.
Fall
Winter
Spring
Totals for 3 semesters
Tuition and graduations fee, activities
$4,548
$4,548
$2,455
$11,551
Class Notes
$50
$50
$50
$150
Total**
$4,598
$4,598
$2,505
$11,701
**You will receive a reduction of price if you pay with cash, check, bank transfer, or email.
Required textbooks and resource books  (approximate per student)            $425 
EXAMPLE DAYCARE SERVICE COST
| | | | | |
| --- | --- | --- | --- | --- |
| |  Fall | Winter |  Spring | Total for 3 semesters |
| One child for half days, 5 days/week** |  $1 055 |  $1 055 | $570 |  $2 680 |
**You will receive a reduction of price if you pay with cash, check, bank transfer, or email.
It is possible to send your child/children to daycare part time, depending on availability.  The cost for part-time is $15 for half a day per child, charged monthly.
HOUSING
Dorm Housing for Singles (2019-2020)
Our dorms serve our French Bible School students, who are mostly teens. All dorm residents are expected to contribute to community life by following dorm rules and schedule and participating in several hours of manual work on campus each week.  The fees for housing and meals are payable at the beginning of the semester.
| | | | | |
| --- | --- | --- | --- | --- |
| | Fall | Winter | Spring | Totals for 3 semesters |
| Meals, furnished double* room, utilities, internet, laundry | $2,292 | $2,255 | $1,320 | $5,867 |
| Student activity fees | $121 | $53 | $53 | $227 |
| Total** | $2,413 | $2,308 | $1,373 | $6,094 |
**You will receive a reduction of price if you pay with cash, check, bank transfer, or email. 
The fees for rooms and meals do not include the periods of Fall and Winter mid-term breaks or the Christmas or Easter breaks.
*If you select a double room, you will have a French Bible School student as a roommate. This may be challenging for more mature students and so we recommend mature students get single rooms or an apartment. For a single room add $100 per month. 
Apartment Rentals
The following rents are for on-campus furnished apartments (we only rent furnished apartments, including everything except bedding and towels, telephones, televisions and computers) and include utilities (water, heat and electricity, laundry and internet):
| | |
| --- | --- |
| One bedroom | $630  per month |
| Two bedrooms | $630 – $780 per month |
| Three bedrooms | $810 – $920 per month |
You will receive a reduction of price if you pay with cash, check, bank transfer, or email.
In order to keep rents to a minimum, all tenants of Parole de Vie's apartments are requested to participate in some manual work on the campus.  This includes cleaning of common areas in the apartment buildings and snow removal.  Students who so desire may volunteer to help with other tasks according to needs and abilities.
Students living off campus can expect to pay more for basic rent, plus furnishings and utilities. In most cases, they may be required to sign a full 12 month lease.
PAYMENT SCHEDULE
Tuition and other fees
At registration, we require payment for the entire semester, or a letter from your mission board indicating that they will accept direct billing for your fees from Word of Life Bethel.  Apartment rent is due at the beginning of each month.
Confirmation Deposit
A non refundable $200 confirmation deposit for each student is to be sent upon reception of notification of acceptance. This will be applied to the first semester tuition.
ADDITIONAL INFORMATION
Dropping or Changing Courses
Any part-time or full-time student in the language school is held responsible, both academically and financially, for any or all courses for which he (she) has registered.  The student has two weeks from the beginning of the semester to drop or change a course.  This must be done in writing and given directly to the registrar, not to the teacher.  After this date, no cancellation or course change will be considered and there will be no refund.
Living Expenses
A family of 4 or 5 will need about $2,000 – $2,500 per month for total living expenses (excluding tuition and school costs). You should also plan on about $500 for getting settled in once you arrive.
MEAL PLANS
Meal plans are available for students who do not live in the dorms. Contact us for information and pricing, which will be tailored to which meals you would like to sign up for.
APPLY NOW TO FRENCH LANGUAGE SCHOOL
FRENCH IMMERSION
FINANCIAL INFORMATION
Fees for the 2019-2020 school year
| | |
| --- | --- |
| Tuition Bible school and Langage school (books included) | $8,915 |
| Room and board  (internet, laundry included) | $7,535 |
| Student activities, yearbook & graduation fees | $336 |
| Total cost for student | $16,786 |
| | |
| Special discount if application is received before May 1st | $ -200  |
| Cost if enrolled by May 1st | $16,586 |
Those requesting a single room will be billed an additional $500 per semester. 
 The fees for the year are divided into two parts corresponding with the two school semesters (fall, winter/spring). The amounts per semester are not equal.  There is no charge for room and board for the four weeks of summer ministry internship.
You will receive a reduction of price if you pay with cash, check, bank transfer, or email.
A $80 non-refundable application fee must be sent with application; $180 if you are a foreign student.
Supplementary fees
The cost of the Intercultural Internship depends on the destination. Each student will be responsible for raising the necessary support for the trip.
Payment Policy
All fees are payable at the beginning of each semester, September, January. All fees are payable in Canadian funds and cheques are payable to "Parole de Vie Quebec". We also accept payment by debit card and cash. As a missions organization, Parole de ie Quebec does not have the financial means to act as a bank accepting student credit and charging interest. Thus, in the case of a student who cannot pay their bill before the end of the session, Parole de Vie Quebec reserves the right to not readmit him or her to the next session.
Medical Insurance
Students from outside Quebec: Every student at Parole de Vie must have medical insurance. Students from outside Quebec are responsible to ensure that their province's or country's medical insurance is valid during their studies in Quebec. If it is not, they must purchase medical insurance that will cover them during their studies here. For those who need to purchase medical insurance, the school can recommend providers.
APPLY NOW TO FRENCH IMMERSION